The Faculty of Veterinary Medicine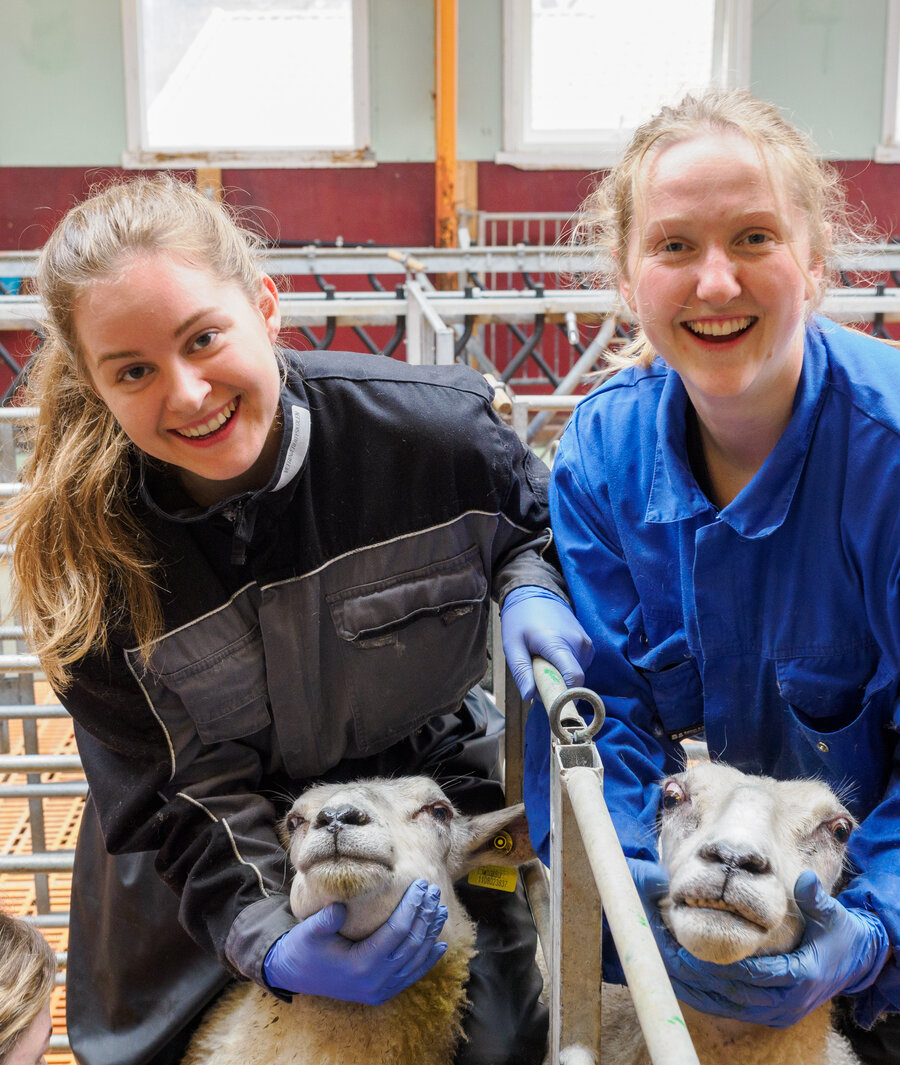 About the Faculty of Veterinary Medicine
Our subjects and activities
NMBU's The Faculty of Veterinary Medicine is Norway's only veterinary educational institution and educates veterinarians, veterinary nurses and doctoral students in Veterinary Science and researches veterinary medicine and related biomedical disciplines. We have 500 students and 430 employees.
We also run our Animal Hospital, which is closely linked to our research and education and accepts patients from all over the country.
At the NMBU The Faculty of Veterinary Medicine, we train veterinarians, animal caretakers and PhD students in Veterinary Science.

The bachelor program for veterinary nursing at the professional education in veterinary medicine are both taught in Norwegian.

Study programs

Other study information
At the Faculty of Veterinary medicine we research veterinary medicine and related biomedical disciplines.

Veterinary medicine addresses animal health and well-being. Key areas include knowledge about diseases, diagnostics, and treatment. The field includes both production animals, including farmed fish, and companion animals.

Veterinary public health pertains to all aspects of preventing the spread of disease from animals to humans, and is a field that is in increasing demand.

Understanding associations between human and animal health is crucial in order to face some of today's most pressing health challenge as almost 80 % of known infection diseases that affect humans originate in animals.

Read more about our research on our department pages::
The faculty consists of four departments:

You can find information about the Faculty Board, the Faculty Committee, the Study Committee and the committee for the PhD program for Veterinary Science and selection for the diploma program on this page:

The Faculty of Veterinary Medicine's board and committees

Managment at the Faculty of Veterinary Medicine

Organization chart:
Events
Contact
Phone number: + 4767 23 00 00
Email, general inquiries: post-vet@nmbu.no
Email, The Academic and Research Administration: studieveileder-veterinaerhogskolen@nmbu.no
Email, NMBU Sandnes: sandsmafe@nmbu.no

Visiting address Ås: Elizabeth Stephansens vei 15, 1433 Ås
Postal address Ås: Enhet (faggruppe/seksjon/lab) NMBU Veterinærhøgskolen, Postboks 5003, 1432 Ås
Delivery, postal and visiting address NMBU Sandnes: Svebastadveien 112, 4325 Sandnes
Follow us on Facebook and Instagram.