Welcome to Study start at 2-year master's in Data Science
The Faculty of science and technology warmly welcomes all our new master's students in Data Science! We look forward to getting to know you!
The semester starts on Monday, 14 August. We continuously update the program in case of changes, so we encourage you to follow this page to stay updated and oriented.  

Introduction Week 7.-11. August
International students are invited to participate in the Introduction Week for international students from 7 August 2022 to 11 August 2023. Academic Welcome for all students is on Monday 14 August 2023. 

Monday 14 August - introduction day
10:15: Welcome to Data Science! Meet at room TF1-201
Information about study program
Information about th introduction course DAT121
Students present themselves
12:00: Joint lunch (wraps for lunch are provided)
13:15-16:00: Lecture
Tuesday 15 August  to Monday 4 September
09:15 - 15:00: Students in Data Science will follow the introduction course DAT121 in room: TF1-201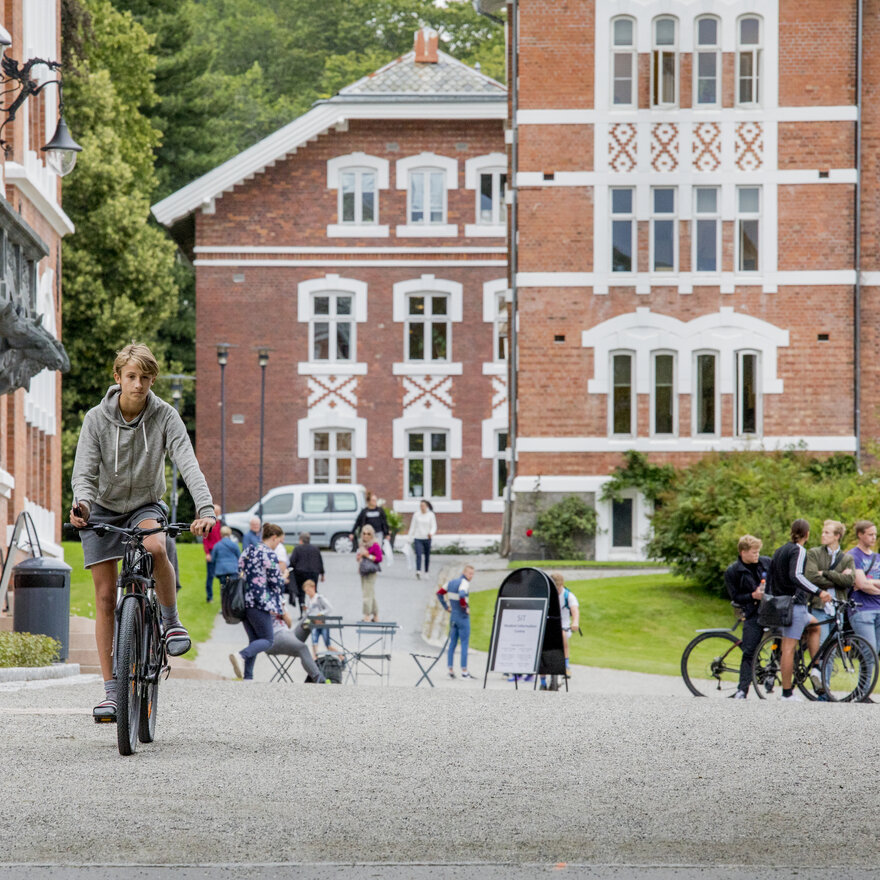 Useful information:
Student ved REALTEK / Student at REALTEK
If you have any further questions, please contact REALTEK's study advisors:
email: studieveileder-realtek@nmbu.no
Please note that response time can be delayed due to the summer holiday
phone: + 47 67 23 16 70
From 7 July to 13 August:
You can contact the Student Information Center (SiT, sit@nmbu.no) for general study administrative questions
From 7 August
We offer drop-in study counseling from Monday to Friday between 12:15 and 15:00 at TF3-105b from 7 August. No booking required. See more info for Study advisors at Student at Realtek