Investing together in a sustainable future
Strategy for NMBU 2023–2030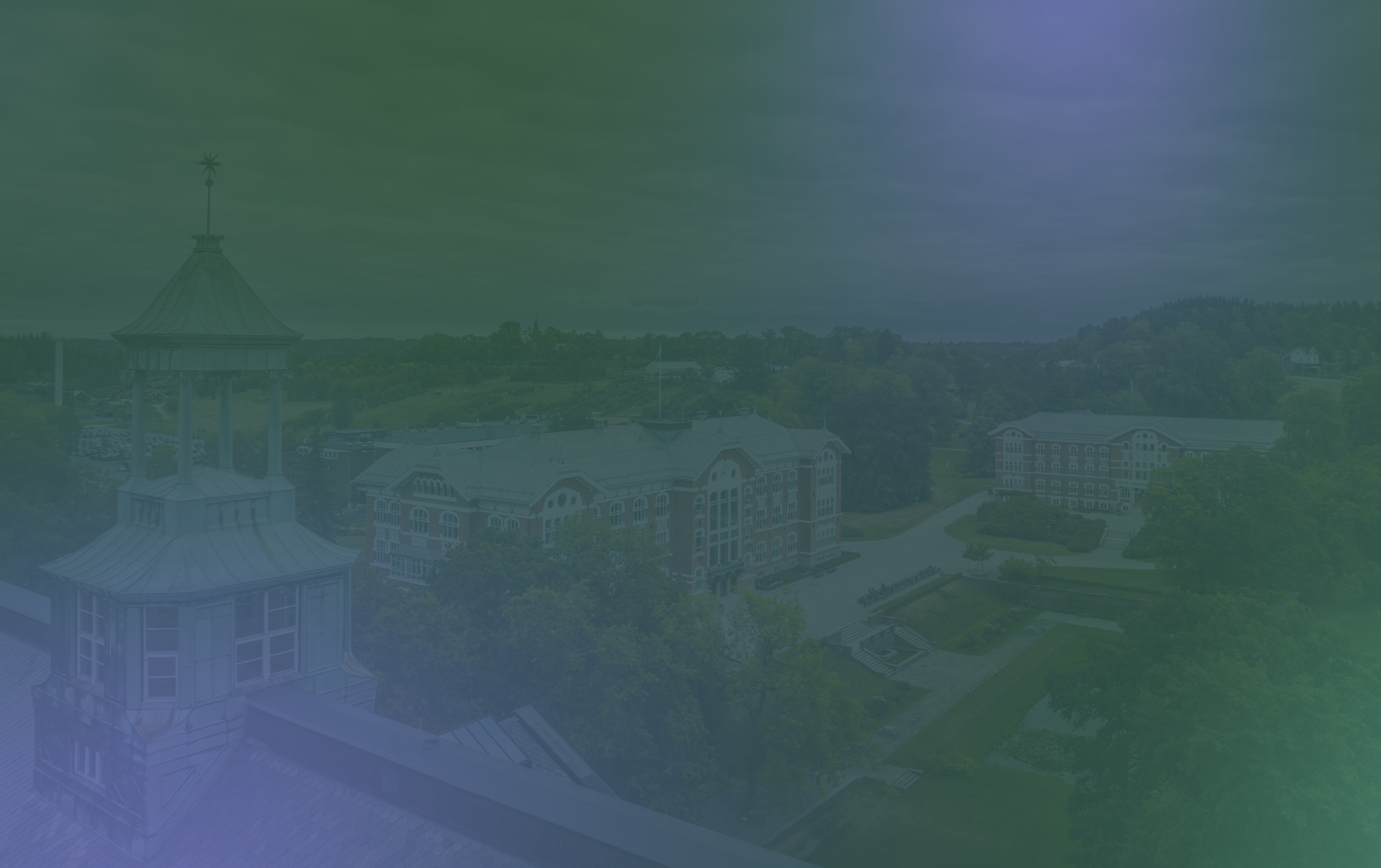 The Norwegian University of Life Sciences (NMBU) strives to help safeguard the basis for life on Earth. Since 1859 and throughout its proud history, as the Norwegian College of Agriculture and the Norwegian School of Veterinary Science, NMBU has evolved into a world-leading university in several areas within our realm of knowledge. NMBU has unique expertise that targets the wide-ranging and complex challenges that society is facing.
In the years to come, the world will have to deal with climate change, loss of biodiversity and growing social inequality in a geopolitically volatile world. Non-sustainable development is threatening the world's food security and critical resources, and thereby affecting economic, political and social justice. To meet these challenges, NMBU will continue to develop knowledge and skills that contribute to widespread societal change towards a sustainable future.
NMBU's unique composition of strong academic environments makes us particularly well equipped to be a driving force for sustainable development. Efforts towards the transition that we and future generations will face depend on interdisciplinarity, innovative research and education, and critical and innovative thinking about what sustainability entails.
We define the green transition as a shift to a society where social and economic development is increasingly based on renewable resources and takes place within the limits of what nature can tolerate. At NMBU, we consider biomass from photosynthesis to be one of the most important renewable resources. Knowledge of environmental change and societal processes is essential to succeeding in the extensive transformation that the world depends on.
At NMBU, quality, trust and sustainability are fundamental and guiding principles. Future changes in our activities must always safeguard these principles and form the basis for outstanding research, education, dissemination and innovation.
Building upon the foundation of our social mission, NMBU's work towards 2030 will particularly focus on the following areas:
Wide-ranging global challenges mean that the skills society needs are changing rapidly. NMBU provides educational programmes that enable our students to contribute expertise in sustainable solutions across disciplines. However, we do not have time to wait for new generations to change the world. We must therefore provide open, accessible continuing and further education to those who feel the need to renew their expertise to keep pace with a changing society and working life.

Strategic ambitions:

All NMBU students will acquire knowledge of global and local sustainability challenges and have the skills to contribute to solutions in their respective fields.
NMBU will provide its students with relevant, attractive and flexible skills that help provide the business sector and public administration with necessary expertise for the green shift. At NMBU, students will actively participate in their own education through a learning process that promotes reflection, critical thinking, autonomy and innovative power.
NMBU students will develop necessary skills for life-long learning.
NMBU will promote educational development and encourage an exploratory approach to education.

NMBU has a unique composition of academic environments that generate solutions and expertise for a sustainable development of society. New knowledge of complex challenges requires professional depth, high quality and multidisciplinary efforts. We emphasise interdisciplinarity because we believe the best solutions are often found at the intersections between our disciplines and through extensive national and international cooperation.

Strategic ambitions:

NMBU will prioritise ground-breaking research needed to drive the sustainable development of tomorrow. NMBU will have internationally leading research environments, making us an attractive and relevant partner both nationally and internationally.
NMBU will be at the forefront of interdisciplinary collaboration in research and research-based education in our subject areas.
Using the approach of open science, NMBU will stimulate increased knowledge production and strengthen society's trust in research.
NMBU will be prominent in society through the dissemination of knowledge and research results in our subject areas.

Photo: NMBU/ Imagine centre

Through innovation and creativity, NMBU has a key role to play in shaping future society. In order to deal with a changing world, knowledge generated at NMBU will contribute with solutions to current and future issues. This involves rethinking how society is organised, how we manage our resources and how we use technology. We will therefore encourage a culture that values curiosity, creativity and value creation.

Strategic ambitions:

NMBU will contribute to solving society's challenges in close collaboration with the business community and society at large.
NMBU will promote a culture that ensures that ideas and research results benefit society and contribute to value creation and sustainable transition.
Throughout their studies, all NMBU students will be given the opportunity to acquire innovation skills within their field of study.
By disseminating our own research and innovation, NMBU will provide the public and decision-makers with knowledge of how the world's sustainability challenges can be resolved.

Photo: NMBU

People are our most valuable resource, and NMBU shall be a responsible, attractive, inclusive and diverse organisation with a positive and non-discriminatory learning and working environment. The university must have academically competent and ambitious staff. We want our students to enjoy student life, be respected and able to use and develop their skills. The university campus shall be open and accessible and characterised by academic and social meeting places where we create a strong NMBU culture together.

Strategic ambitions:

NMBU will be a conscious and critical institution by providing, discussing and disseminating qualified, independent knowledge.
NMBU will have Norway's most satisfied students.
NMBU will facilitate and encourage exchange of opinion in an environment in which all staff and students want and dare to express themselves.
All NMBU employees will have cutting edge expertise that enables them to contribute to the university's work towards a sustainable future.
Students and staff will feel a sense of belonging and pride in the community at NMBU.
The administration will provide high-quality services that facilitate outstanding research, education, dissemination and innovation activities. We prioritise joint, comprehensive and secure solutions where we utilise new methods and technology.
There will be close cooperation across NMBU's faculties and administrative units, with shared use of infrastructure, premises, outdoor areas and scientific equipment.
NMBU will actively contribute to the development of our region.
The knowledge we develop at NMBU shall be put to active use to make the university more sustainable. NMBU will conduct annual climate accounting and draw up concrete, credible plans for annual reductions in our direct and indirect greenhouse gas emissions. Sustainability, nature and climate considerations will form the basis for the university's decision-making.
Values:
Openness and mutual respect
Academic life is characterised by openness and mutual respect for each other's backgrounds, experience, work and academic point of view. Staff and students are responsible citizens and fellow human beings in the academic community.
High ambitions
We set ourselves high goals and demand quality and high ethical standards in everything we do. We will take steps to enable individuals to fulfil their academic potential. We will encourage our staff and students to be ambitious.
Academic freedom
Academic freedom and the independence of research are fundamental principles in the university's activities.
Interaction and community
Our activities will be characterised by interaction, within the university itself and with the world around us. We will develop an inclusive culture, working environment and academic community based on openness, tolerance and cooperation.
NMBU strategies
Faculty Strategies
Faculty of Landscape and Society
School of Economics and Business
Faculty of Science and Technology
Faculty of Environmental Sciences and Natural Resource Management
Faculty of Veterinary Medicine
Other Strategies